Exhibition
Cars & Coffee London 2017 - Breakfast @ Topaz
On September 16th, for the first time, London hosted an official Cars & Coffee event.
| | |
| --- | --- |
| Date | SEPTEMBER 16, 2017 |
| Where | London |
| Organized by | C&C London |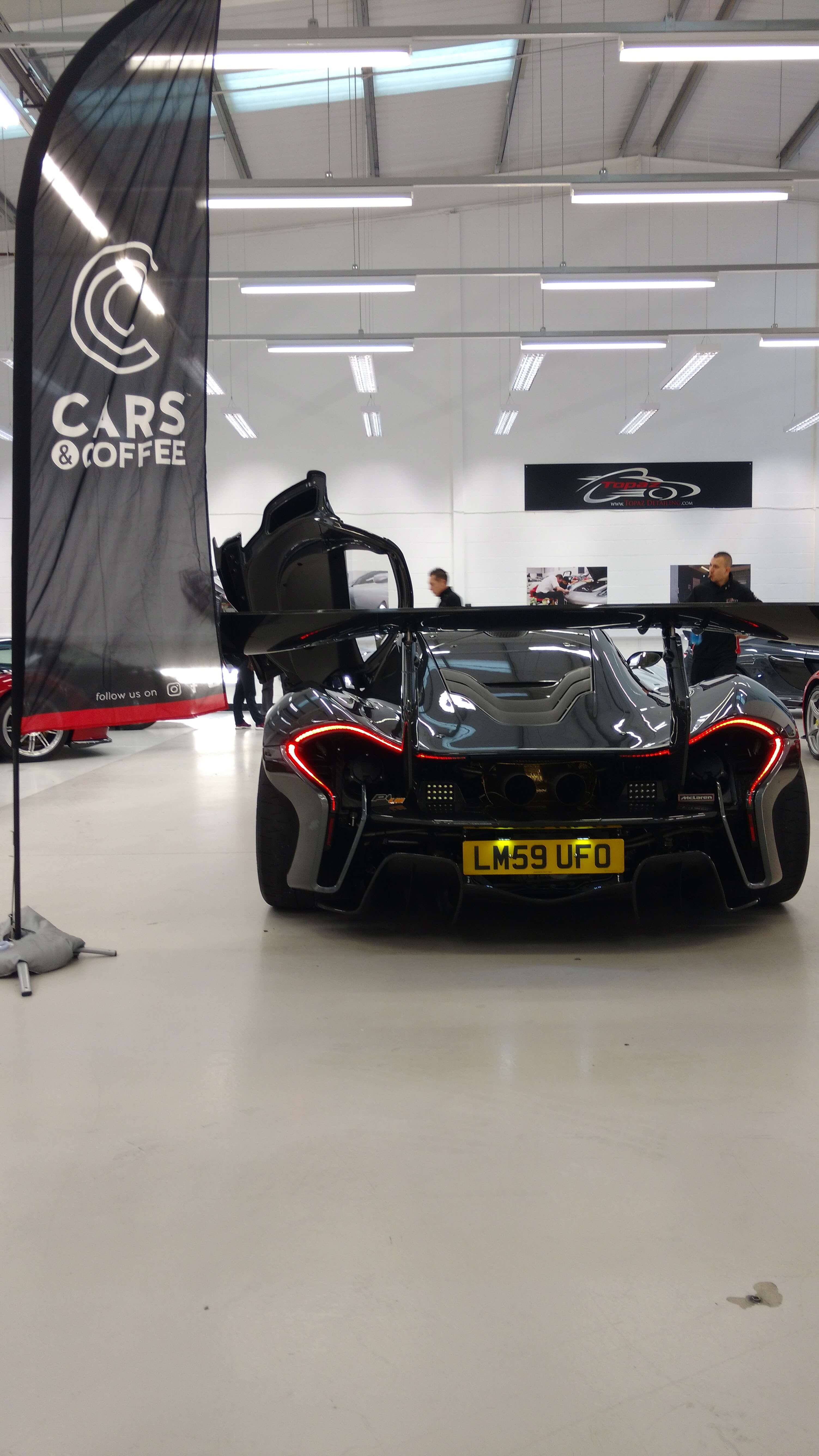 Summary
Cars & Coffee London 2017 - Breakfast @ Topaz
Graced by weather, the first official Cars & Coffee London brought to Topaz Detailing headquarters the best possible super and hypercar any car enthusiast would have dreamt to see, and all together at once. A bird's eye view of the cars would have hearts jump such glorious was the line-up of automotive beauty this past Saturday, September 16th. Starting at 9 in the morning drivers and an impressive crowd of enthusiasts gathered to get the most out of what became a really impressive morning, both for Cars & Coffee history and the people who came to the event.
We hinted at the line up and some details on the impressive highlights will follow shortly, what was astounding was the amount of cars that gathered: over 100 super and hyper cars graced the parking spaces outside of Topaz, inside there were other stunning 4-wheeled jewels: a Bugatti Chiron, a glorious Mclaren F1 GTR, one P1 LM, two P1, three Ferrari LaFerrari, one of a kind FXX, four Porsche 918 Spyder, two Pagani Zonda, one Koenigsegg Agera R; then McLaren 675 LT, Aston Martin GT8 (one owned by Shmee 150, a frequent passionate guest of Cars & Coffee events), Ferrari 458 Speciale Aperta, and one F40, Porsche GT3 RS in multiple colors and specs, Lamborgini Huracan, Huracan Performante and Aventador SV, and much much more.
After a couple of hours, marked by revving engines, breakfast chats and lots of photos, the cars lined up to form a convoy leading, through the beautiful countryside and the woods, to the Hambleden Sports & Social Club where the cars were aligned on the lawn mirroring the beautiful symmetry provided by the landscape.
Cars & Coffee London – Breakfast @ Topaz was just a preview, the first step in building a durable and continuative presence in the liveliest European automotive scene: for 2018 C&C is already planning a full throttle return in the capital to bring the full C&C experience!
The first official Cars & Coffee, in the words of one of the participants "one of the best London car meets to date!", graced by the beautiful TorinoCrea designed poster, would not have been possible without the global sponsorship of Michelin, local support provided by Topaz Detailing, and by the Hambleden Sports and Social Club.