Exhibition
Cars & Coffee Brescia 2017
On Sunday 9th April the long awaited dream came true: the first 2017 Cars & Coffee main event!
Photos by Francesco Carlo & Daniele Bottallo
| | |
| --- | --- |
| Date | APRIL 09, 2017 |
| Where | Brescia |
| Organized by | C&C Italy |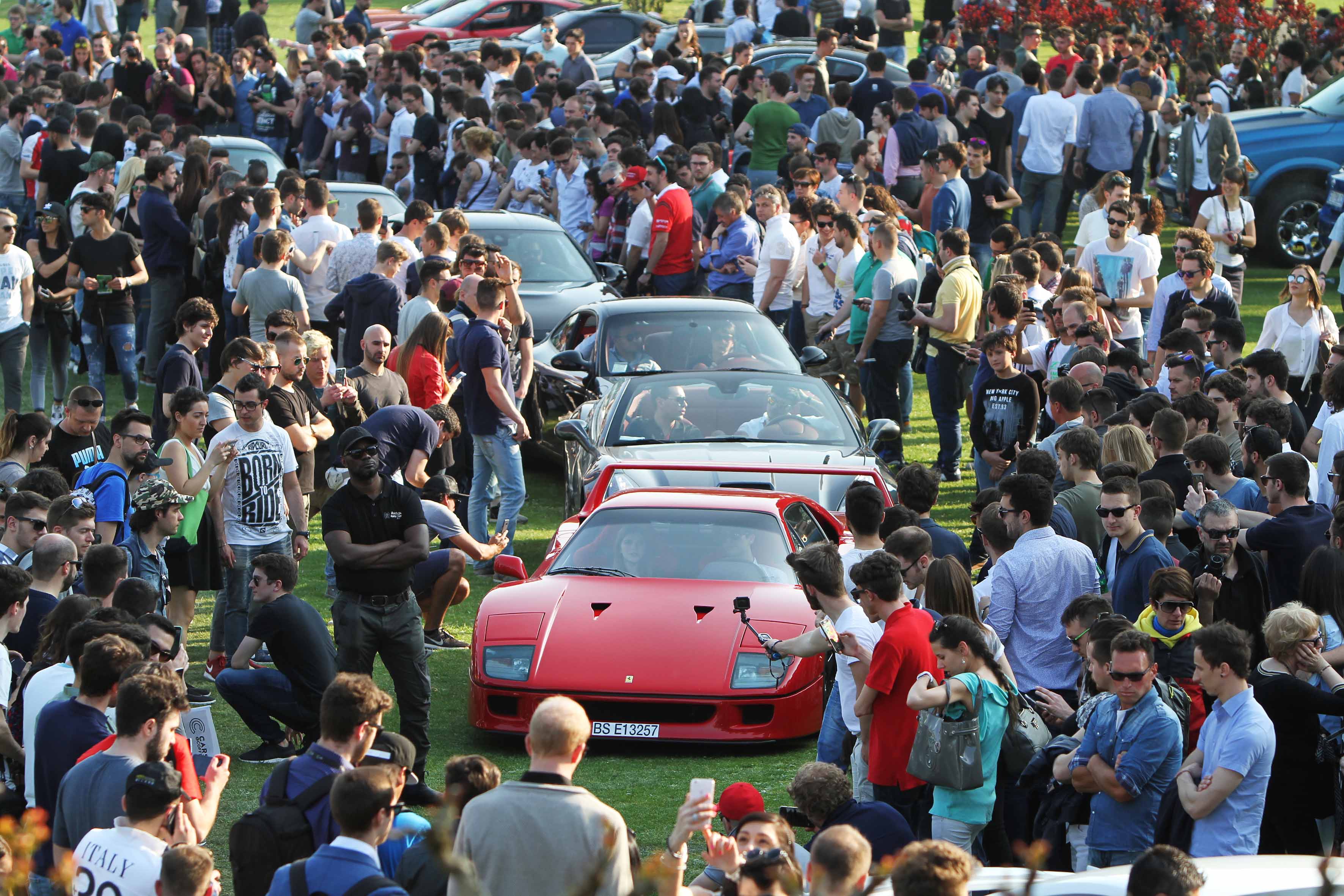 Summary
Cars & Coffee Brescia 2017
The supercar event in Europe

On the outskirts of Brescia over 300 extraordinary cars met for the day. In the morning the event was reserved to car owners only but in the afternoon, after a short and smooth ride, 25.000 people gathered at Parco Giardino Sigurtà – the 2nd most beautiful park in Europe – to greet the arrival of such an incredible group of 4-wheeled technology.

Hundreds also gathered along the roads in the wonderful countryside close to Garda Lake, in the glorious tradition of the Mille Miglia.

Once displayed in the beautiful garden, the crowd was able to get closer to such amazing creatures and appreciate their thundering voices. Also available were 4 VR gaming stations provided by Cooler Master and AK informatica for everyone to enjoy some speed even in a virtual setting. It was a hot spring Sunday at the Parco but all Cars & Coffee partners offered some relax in their lounge spaces with drinks and gadgets by Michelin, Ineco Ferrari and Mafra.

The park was populated with 80 Ferrari, two F40s, one Enzo, LaFerrari, F12 TDF, 599 GTO plus 15 458 Speciale and 12 430 Scuderia, along with a 488 70th Anniversary. Porsche had a delegation of almost 70 cars, among them two 918 one of which, with the Weissach Package, won the Motul prize "Best of the Show". A part from these two almost all models of the last 20 years were present.

Lamborghini models from the 80s onwards such as two Aventador SV, Miura, Countach, Diablo and Murcielago graced the lawn for public's eyes and cameras. Event 3 McLaren 675 LT arrived, one of them owned by Tim Burton a.k.a. Shmee 150, plus two SLR.

Of course, other exclusive Italian brands had a delegation: two Mazzanti, one Evantra 771 and a prototype arrived with the new R&D manager, Loris Bicocchi, behind the wheel. All best sport models of the major car companies were there: Alfa Romeo, Aston Martin, Audi, Bentley, Bugatti, Chevrolet, Dodge, Lotus, Mercedes, Nissan, Rolls Royce and many more.

This was also the perfect setting for Cars & Coffee to unveil an awesome gift to the public. C&C president Francesco Canta had the idea of a rather special Ferrari 458 Speciale: an homage in livery to the 312T Niki Lauda which won the F1 Championship in 1975: «We wanted to bring this incredible car here today to open the season of Cars & Coffee's main events: a gift to our devoted followers who waited so long to gather again for what has become the greatest event of its kind in Europe. They came from all over this Sunday, both drivers and car lovers, from as far as South Africa sharing their burning passion for cars and beauty.»

On Sunday Cars & Coffee added a new great memory to a growing collection in its young European experience.

New Cars & Coffee events are being held everywhere around the world sharing the same friendly and passionate attitude and always true to the motto Live your passion everywhere.